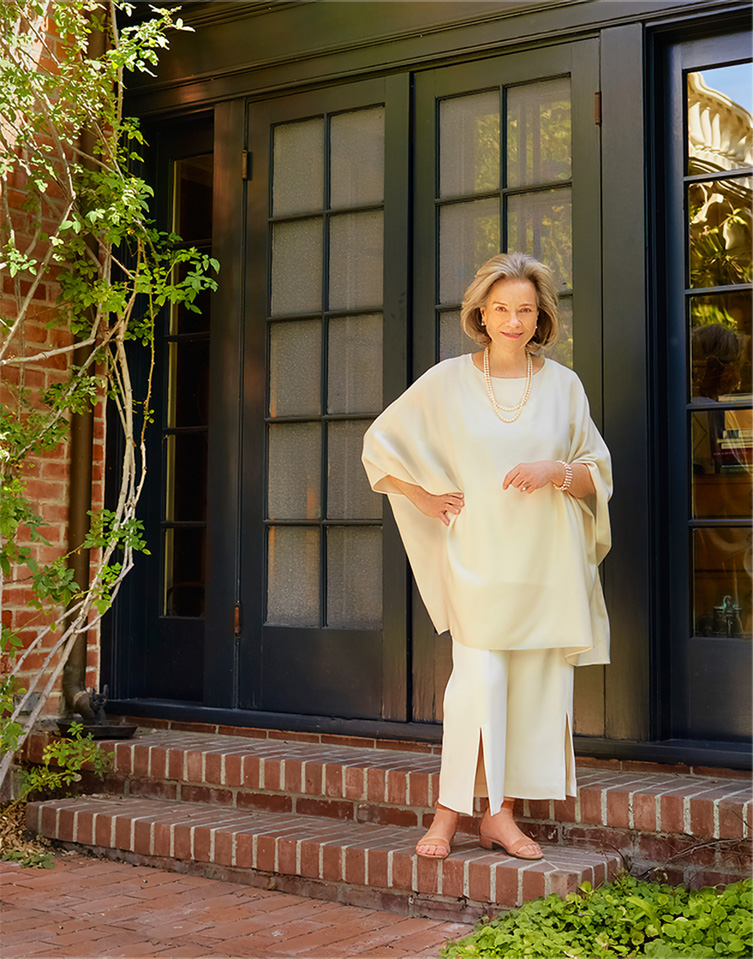 All of our clients came to me with rich lives and varying points of view about how they wanted to live and the possessions they already owned. Many were travelers with beautiful and meaningful treasures they had gathered along the way. Others were collectors who had assembled their art and objects over many years. What they all have in common is that each house tells a story and is very personal.
Interior Designer Suzanne Rheinstein is known for her signature style that is often described as elegant civility — "fewer things but better things" — encompassing a mixture of beautiful objects, furniture styles, personal art, painted surfaces and great attention to comfort, textures, details and light. Born and raised in New Orleans, Suzanne has a deep appreciation for the traditions of that city. Her Southern sense of style and hospitality, the visual sophistication she acquired living on the East Coast and her appreciation for the relaxed lifestyle of southern California have made her a sought-after talent
She is the author of the bestselling books At Home and Rooms for Living, and her newest book, A Welcoming Elegance, is coming from Rizzoli in April 2023. Her design projects have been featured in all of the leading lifestyle magazines, and she has been named to Architectural Digest's AD100 and Elle Decor's A-List. A longtime board member of the Garden Conservancy, Suzanne is the recipient of the New York School of Interior Design's "Albert Hadley Award for Lifetime Achievement," the Institute of Classical Architecture & Art's "Arthur Ross Award for Interior Design," the Southern California Institute of Classical Architecture & Art's "Legacy Award," the LCDQ "Living Legends Award," and the LACMA Design "Leadership Award." She ran the beloved design shop, Hollyhock, for decades, and is the visionary behind the Suzanne Rheinstein*Hollyhock fabric and rug collections for Lee Jofa. Suzanne lives in Los Angeles and Montecito.
"Living well everyday is much more important than getting your house together only for special occasions."